We played two rounds one in abomb(our choise), one in foodwall. Perk played first round, second Ardey.
SFP Imperial team:
Ardey(2.round)
Perkele(1.round)
Viper(both rounds)
SGs team:
|L1|ight
|S2|Andy
We played good two rounds, no complaints, I had only to warm up in first round, but then kicked ass


This Sgs clan is new clan(8 members), its name is S(dont know, forgot) and G(geeks), very funny name.


Pls put clan in our clan list with 2,5 stars. And they are great players to play with---funny
Pics...
1.round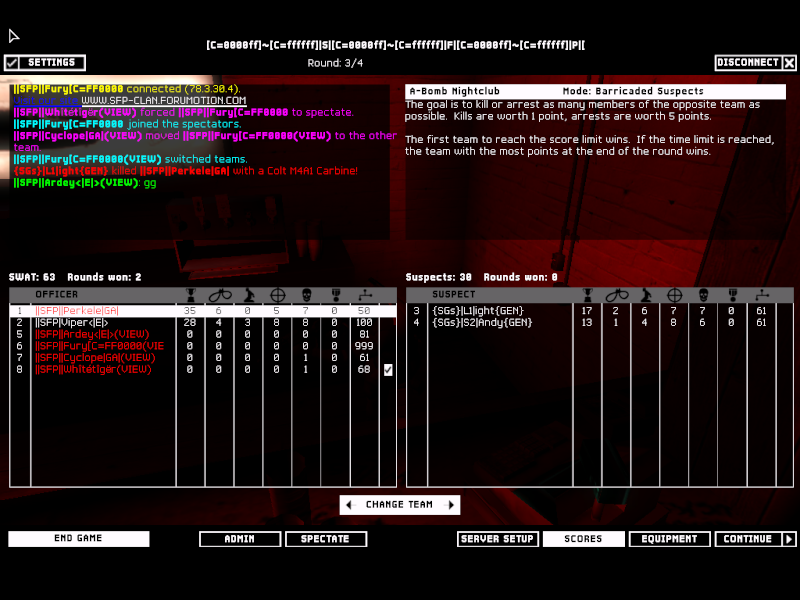 2.round
(ARE COMING LATER IM NOOB WITH THIS SHIT, SRY IM ANGRY)



PS.There you go (T:Perk)

_________________
Si vis pacem, para bellum!!!!!!

MEMBER OF IMPERIAL FORCES OF SFP

ELITE SQUAD LEAD THE WAY